donations!!!!!
NCDO seeks partners and Donors who could come in to support the Humanitarian situation in Sudan with their funds. NCDO has a well designed financial system which can make donors develop trust on the finance management department.
NCDO uses the quick books system in tracking all money received and used and from whom. Donate Now!!
If you want to donate or support the Humanitarian program NCDO is involved in
please you can write to us through this mails: joseph.malish@ias.nu or
hellas.joseph@ias.nu You can as well charnel your funds through our main partner click here.
Note: Please incase of any funding or donation to NCDO specify
as to which projects you would like to support. If possible, you can indicate the geographical
location(s) of interest.
NCDO will always make sure that your objectives and mission will be fulfilled.
Partnership
NCDO also encourages working together as one. if you would like to partner with us in any way
we are ready provided that we have a common goal. Please fill free to contact us as well.
You can visit us in our Office in Kadugli, Tima or call us on +249914301310; +249927471261
Funding!!
Coming soon!!!
Our Partners below
1

: International Aid Services (IAS)

IAS is our main partner which most of our support and equipment are from them. Most of the NCDO staff were once IAS staff but nunder NCDO
2

: KHARTOUM CHRISTIAN CENTER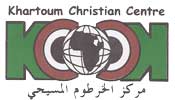 KCC is also one of our recent partner who supports us in our community development programs for two years now.